Kerman Petroleum Museums Displaying Oil-Burning Objects
Saturday, August 25, 2018
While renovation at the former British consulate in Kerman for transforming it into a petroleum museum is approaching its closing days, studies have been started regarding the contents which are going to be displayed at the museum.
According to the Petroleum Museums and Documents Center news website, the main objects that will be displayed in the museum include oil-based lighting and heating appliances as well as fuel-burning appliances converting heat energy into electrical, mechanical or magnetic energy.
In the heating equipment section, various types of oil-burning cookers, heaters and samovars; and in the lighting section different types of lights, glass oil lamps, oil lanterns, kerosene lamps and in the converter of thermal energy to electrical and mechanical section appliances such as Radio, refrigerator and oil-burning fans will be displayed.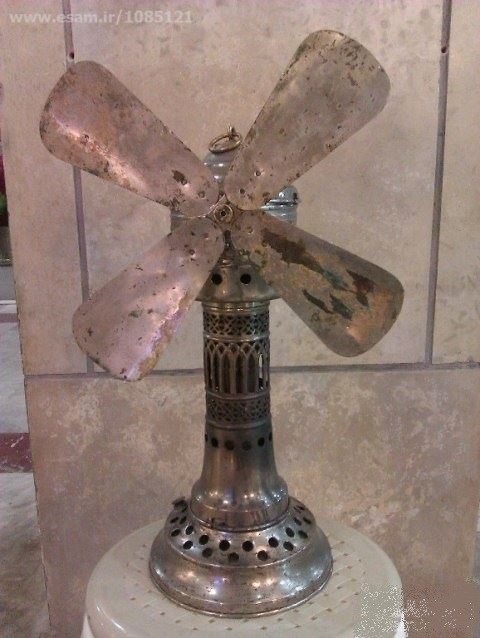 Different kinds of scales, funnels, and oil containers are the other objects Kerman petroleum museum will put on display in its interior section while larger objects like oil tankers and oil transport vehicles will be displayed at the exterior space.
Recently, Petroleum Museums And Documents Center website reported that it had collected numerous documents regarding the history of the former British consulate by taking advantage of the existing documents at archives of a number of libraries including Majlis (parliament) library, foreign ministry's documents center and diplomatic history, the National Library and other research centers across the country.
Former British consulate has witnessed historic events during the domination of Britain over the Indian subcontinent. The center has accelerated retrieving the objects and documents related to the consulate while it is getting closer to the inauguration date of it as a petroleum museum.
After the withdrawal of British forces from the region, the British consulate possession was transferred to Iran oil industry.
Located in Zarisef district in Kerman, the consulate was built by Seyed Abolhasankhan Biglari, the governor of Kerman during the reign of Zand dynasty, (18 century) and after the dynasty overthrow, it was used for years as British consulate in the eastern part of Iran.
As an abandoned and degraded building, the Petroleum Museums And Documents Center has decided to restore it, which is in the final stage of completion.
The Petroleum Museums office also plans to display part of the documents related to the background of the consulate on its website for those who are interested in Iran's oil industry as well as contemporary history.