Deputy petroleum minister praises petroleum museums achievements
Saturday, August 25, 2018
Deputy minister of petroleum for supervision on hydrocarbon resources, Roknoddin Javadi, says Petroleum Museums and Documents Center plays a key role in preserving oil industry legacy and its achievements.
Visiting Darwazeh-Dowlat gas station, one of the first gas stations established in the capital and under reconstruction for transforming into a petroleum museum, deputy minister of petroleum appreciated Petroleum Museums' efforts asking for the continuation of its efforts regarding preserving oil industry legacy.
"Petroleum Museums and Documents Center has taken a great step forward and is expected to accomplish great things", he said, adding the dignity of each nation relies on its history which could be before us as a light in order to guide us to do good things and avoid repeating unsuccessful or inappropriate experiences.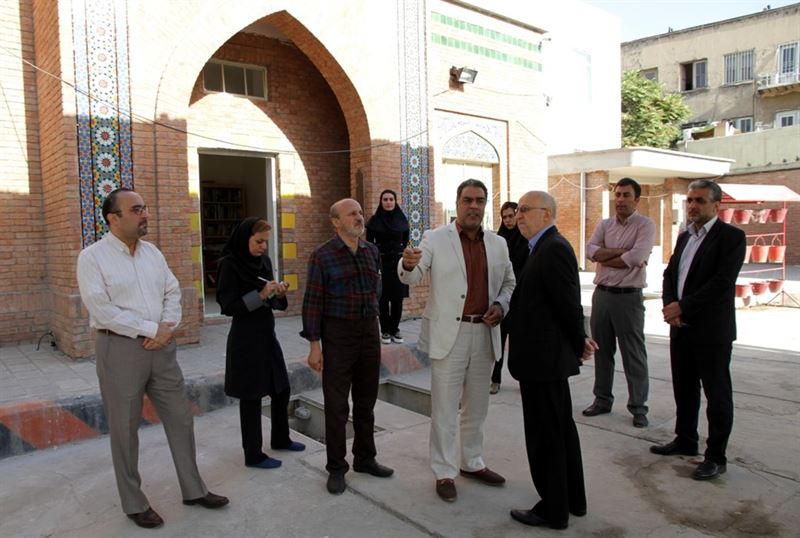 Javadi also visited a site in Shahr Rey, south of the capital, where oil industry documents and a treasury of oil industry objects are being collected. After visiting the activities of the site, in a meeting with those who are in charge of management of the collecting oil industry documents, deputy minister of petroleum said: collecting documents is the first step on the way of formation of any structure and the same is true with regard to the oil industry and petroleum museums.
He continued: the oil industry officials are expected to be supportive to these efforts and make available their knowledge and experiences because the repetition of the past successes is dependent on having access to these experiences as a light before the young generation movement.
Praising the Petroleum Museums efforts, he expressed his readiness for any possible contribution to the advancement of setting up petroleum museums project.