Germans Visit Uninaugurated Museum
Wednesday, November 14, 2018
A group of Germans living in Iran visited the "Museum of Apprentices" before its official inauguration in the oil-rich city of Abadan in southwestern Iran.
The visit took place on November 11.
The Germans had travelled to Abadan to visit remnants of the 1980-1988 Iraqi imposed war. The Museum of Apprentices is the second museum of petroleum industry in Abadan, which is known worldwide for its oil refinery.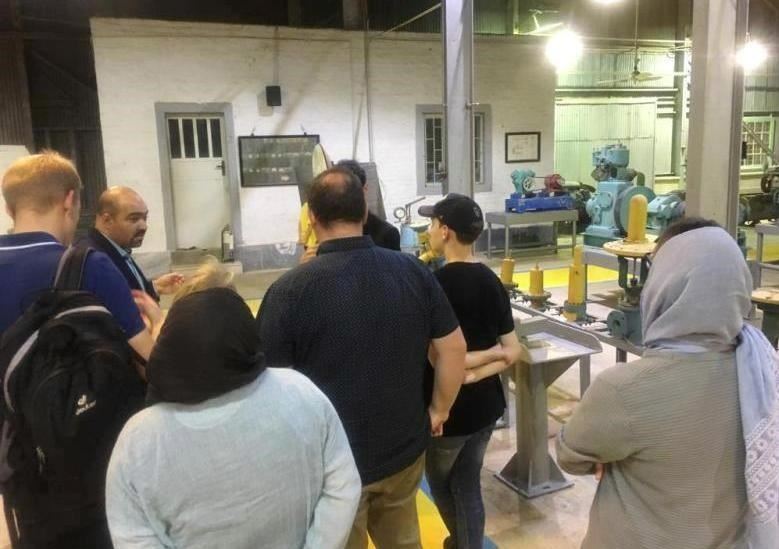 Some of the German visitors were diplomats from the cultural section of the German embassy in Tehran. They visited the main part of the museum, which is a shed where professional workshops have been reconstructed, and five rooms which showcase the history of oil in Abadan, Iran and the world briefly.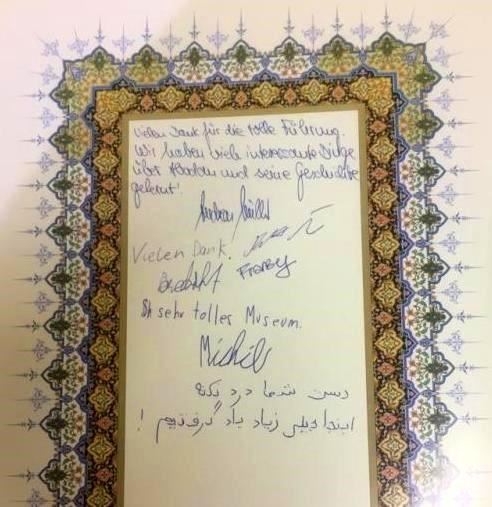 Notes in Persian and German by German Visitors
---
Amin Darvishzadeh, director of Abadan Museum of Apprentices, said documents related to the war of oil tankers were visited by the Germans.
The Abadan Museum of Apprentices has been restored to become the second major petromuseum in Iran. This museum is being set up on the site of a professional school established in Abadan in 1933.