On The Occasion Of International Museum Day
Monday, May 22, 2017
By: Dr. Akbar Nematollahi
There is an axiom saying the victors write the history. It could be true to some extent but at the same time, it is a reality that the people are the final narrator of the history by looking at documents that the cruel rulers have left behind and are found in the museums these days.
The history issues its final verdict on the past events by reliance on real and genuine documents which does not allow the victors and cruel rulers to disguise their cruelty as bravery and conceal the reality under the self-made narration of history.
The history will reveal the truth sooner or later and this may happen by the discovery of a very short letter, a brief document or an artifact which will uncover the cruelty of those rulers and subsequently reveal the truth.
Fortunately, our territory, Iran, is where its rich heritage has revealed too many things about historical realities. Our country with its ancient civilization has many untold stories about history and won't allow the cruel people to hide their faces behind masks. Various revealed documents lead us to a kind of history reliant on truth and bravery.
Ancient walls have opened many windows in front of us through which we can look towards the real old life of Iranian people which is considered as part of the heritage of humanity as well.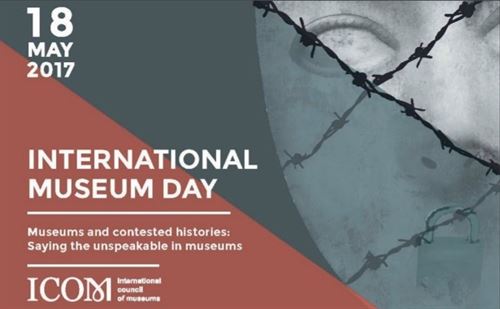 Cyrus the Great Cylinder as the first genuine document on human rights in the world and Darius the Great as one of the greatest rulers of the Achaemenes dynasty whom during his reign the first dams were built approximately five hundred years before Crist is among the lasting legacy of the humanity.
And that is why the name of Iran and its glorious civilization shines in the heritage of humanity and could be referred to during the historical junctures and learn lessons.
The International Museum Day has been devised not only for holding celebrations but commemorating the legacy different cultures have left behind and Iranian people has a great share in this regard.
Hereby, I would like to say congratulations on the occasion of the International Museum Day and Cultural Heritage.