Akwan crane transferred to Khoramshahr for reconstruction
Wednesday, January 03, 2018
Akwan crane which was used during the world war two for transferring military equipment in Abadan, southern Iran, has been transferred to Iranian Offshore Engineering And Construction Company's (IOEC) yard in Khoramshahr for restoration.
The executive manager of Abadan Petroleum Museums, Sasan Bamdad Sofi, made the remarks adding Akwan crane was loaded on January 1, 2018, on a barge while it was escorted by two other vessels.
According to Sofi, it took 10 days to pull out the giant crane from muddy waters and cover its seams and holes.
"The crane will be returned to Abadan after repairing and will be displayed at Abadan Oil Jetty Museum", he said.
In addition to Akwan crane, two tilted towers of the crane will be transferred to Khoramshahr yard in order to be repaired, welded and mounted on the crane before returning to Abadan, Sofi noted.
Removing sediments, discharging mud, filling seams and vents, sandblast, marine coating with anti-rust and desalination materials, and staining are among the operations that will be carried out before returning the crane to Abadan Jetty.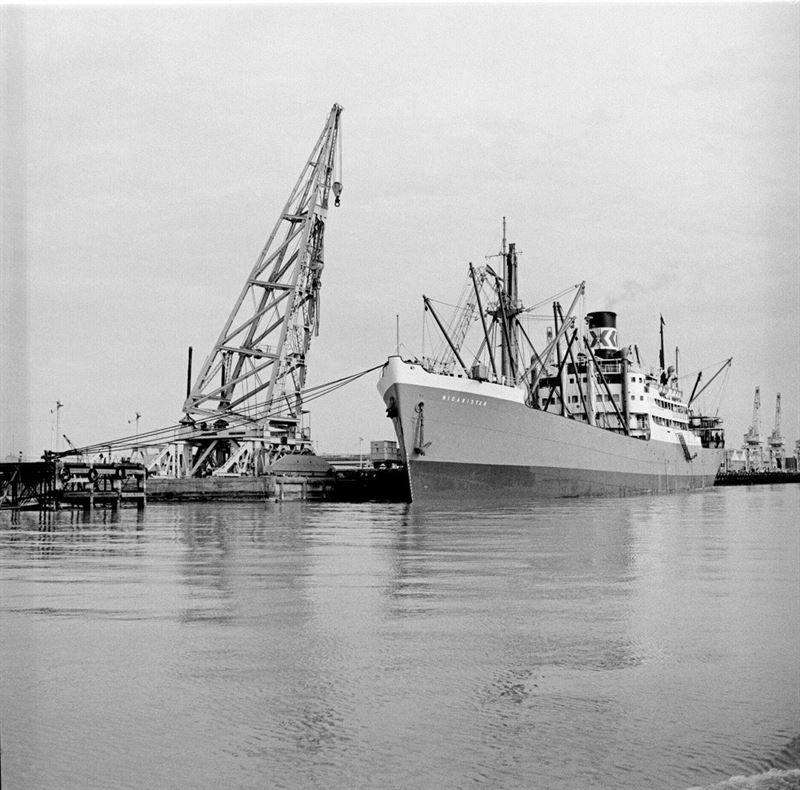 We plan to set up a gallery in the corridors of the crane and invite the visitors to take a look at the pictures and other documents related to the historic performance of the crane, the executive manager of Abadan Petroleum Museums said.
Akwan crane as part of Abadan historic jetty has played a great role in oil exports from south of the country over nearly one hundred years.
It also played an important role in transferring military equipment from Allied forces to the war front in Russian during the World War Two and some historians call its role as instrumental in the victory over Nazi Germany during the war.
Akwan crane was drowned during the Iraq invasion of Iran during the 1980-88 war due to artillery shells that hit it but it was pulled out of the water after several years when it was decided the equipment to be repaired and sent to Abadan Jetty Petroleum Museum.
The crane registered as a national heritage while there are some efforts underway in order to be registered as a global heritage.