Petroleum Museums Retrieving British Consulate Documents
Sunday, June 10, 2018
A research is underway by the Petroleum Museums and Documents Center in order to retrieve the documents related to the history of the former British consulate in Kerman. The estate is set to be inaugurated as a petroleum museum in the near future.
Petroleum Museums And Documents Center website reported that the center has collected numerous documents regarding the history of the former British consulate by taking advantage of the existing documents at archives of a number of libraries including Majlis (parliament) library, foreign ministry's documents center and diplomatic history, the National Library and other research centers across the country.
Recently, the management of the Petroleum Museums And Documents Center has started the renovation of the British consulate. This estate has witnessed historic events during the domination of Britain over the Indian subcontinent. The center has accelerated retrieving the objects and documents related to the consulate while it is getting closer to the inauguration date of it as a petroleum museum.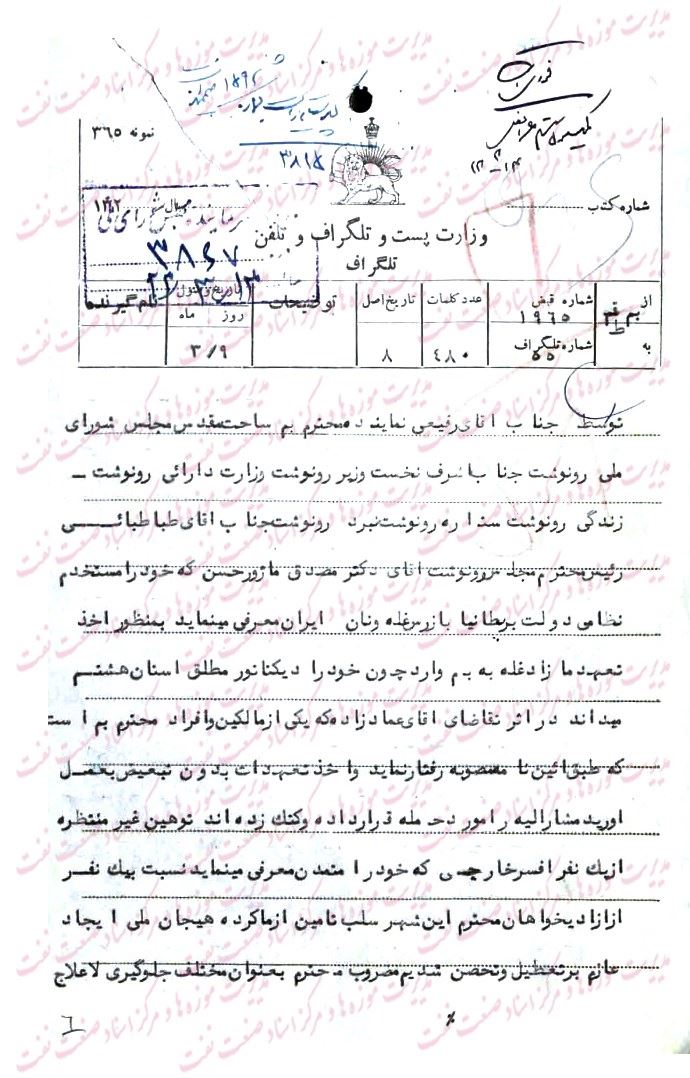 After the withdrawal of British forces from the region, the British consulate possession was transferred to Iran oil industry.
Located in Zarisef district in Kerman, the consulate was built by Seyed Abolhasankhan Biglari, the governor of Kerman during the reign of Zand dynasty, (18 century) and after the Zand dynasty overthrow, it was used for years as British consulate in the eastern part of Iran.
As an abandoned and degraded building, the Petroleum Museums Aand Documents Center has decided to restore it, which is in the final stage of completion.
The Petroleum Museums office also plans to display part of the documents related to the background of the consulate on its website for those who are interested in Iran's oil industry as well as contemporary history.