Major Petromuseum Envisaged in Ahvaz
Saturday, February 16, 2019
A major petroleum museum is being designed in the oil-rich city of Ahvaz to put on display documents, photos and books.
To that end, Khorram Kushk guest house and Ahvaz Vocational School are being registered as national heritage to house the envisaged petroleum museum.
The issue was raised during a meeting between the manager and staff of petroleum industry museums and the managing director of National Iranian South Oil Company (NISOC).
During the meeting, they underlined the need for further cooperation to launch and complete petroleum industry museums in southern Iran.
Akbar Nematollahi, manager of petroleum industry museums, said the inauguration of petroleum museums in Iran has been through ups and downs since the idea was first developed in the late 1990s.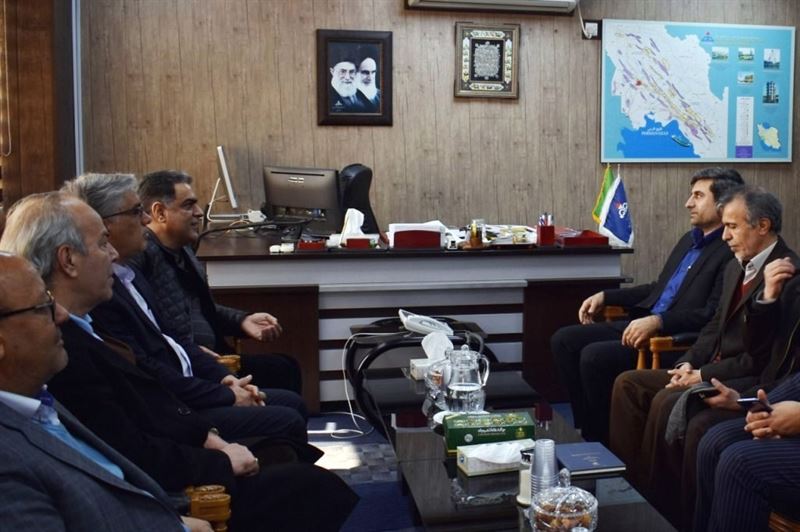 "Establishment of petroleum industry museums in southern Iran, where the Middle East's oil was first discovered, is one of the major objectives of this plan," he said, adding that petroleum museums were planned to be constructed in the provinces of Tehran, Kerman, Kermanshah and Khorasan Razavi.
Ahmad Mohammadi, CEO of NISOC, touched on the important status of petroleum industry museums in relating the story of oil discovery in Masjid Soleiman.
He underlined the need for further cooperation with a view to bringing activities related to petroleum museums in Iran's oil-rich south to fruition.
Mohammadi stressed the significance of petroleum industry in the social, economic and cultural life of people, adding: "The raw material used in all human-made devices is oil. Therefore, we have to make it further known to the society in a bid to institutionalize the significant role and place of oil in the culture."
He said the discovery of the first oil well in the Middle East region in Masjid Soleiman was the start of the global development of petroleum industry in Iran.
"Many foreign experts in this industry started their activities in Masjid Soleiman. Furthermore, due to the interests shared by the Seven Sisters, the first upstream oil contracts were planned and later completed in this city," he added.
Mohammadi said a report had been drawn up on all properties and monuments located in oil-rich zones in southern Iran.
"To that effect, a roadmap is needed to be drawn up in order to take more effective steps in safeguarding the treasures of this industry," he added.
For his part, Nematollahi referred to the latest activities carried out in petroleum museums and the inauguration of two such museums in the city of Abadan where Iran's first oil refinery was built.
"We hope that under the aegis of support from senior managers, the achievements of this industry would pass from generation to generation in the form of petroleum museums," he said.