The generator discovered in Naftshahr was transferred to the Museum of Oil Industry in the west of the country
Sunday, October 11, 2020

The old generator, which was discovered during an excavation operation in the Naftshahr border area, was transferred to the Museum of the Oil Industry in the west of the country.

According to the Petromyosium information base, an old generator with a history of more than 60 years was discovered during the excavation and leveling of oil wells in the Naftshahr border area of ​​the Somar section of Qasr Shirin city.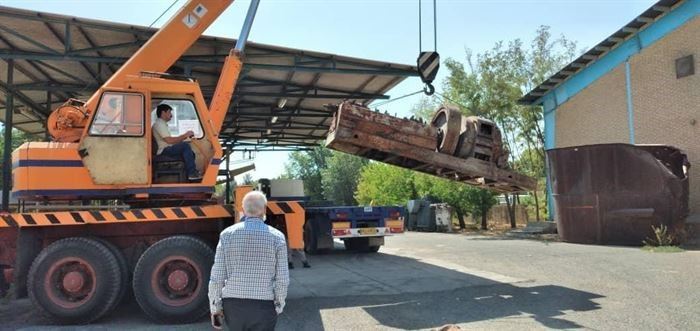 This English generator with a seven-ton structure belonging to 1958, equal to 1958 AD, was discovered by Western oil and gas workers in the fields around well 11 in the old location of Naftshahr refinery and was transferred to the Museum of Western Oil Industry.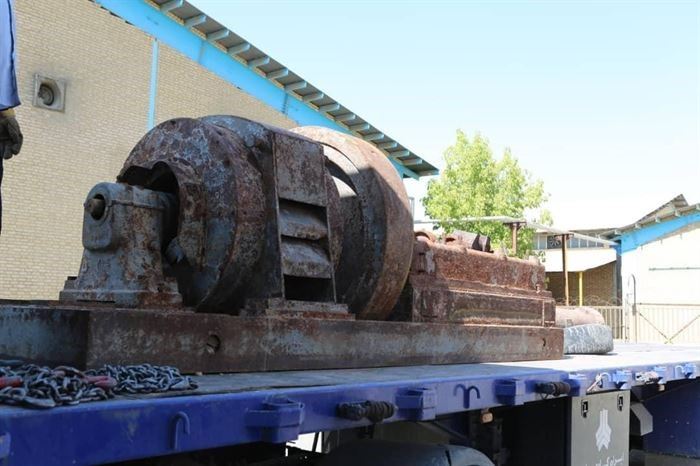 This generator was installed in 1958 by the order of the National Iranian Oil Company to supply electricity to the Naftshahr refinery at the old site of the Naftshahr refinery, which was driven by dry water vapor energy. The date of its completion is not known, but it is probably obsolete due to breakdown and lack of repair, and due to its heavy weight, it has been buried in the old refinery for a long time.
Naftshahr field is located 60 km from Qasr Shirin in Kermanshah province.