Petroleum Museums Narrators Of Oil Industry Past
Monday, August 28, 2017
Petroleum museums will open their doors to Iranian people to narrate them the history of oil industry in their country, director of petroleum museums and documents Center Dr. Akbar Nematollahi said.
Addressing a gathering of petroleum museums and documents center's personnel in Tehran, Nematollahi spoke briefly about the history of founding petroleum museums in the country and the reasons behind a decision by Petroleum Ministry to launch these museums. He said launching this kind of museums has been on the agenda since early 2014 but the idea was pursued seriously three months later after Petroleum Ministry ratified the project officially.
He added: at first it was supposed petroleum museums to be launched in just three cities including in the capital Tehran, and two other cities in the southwestern province of Khuzestan in Masjed Soleyman and Abadan, where respectively oil was discovered for the first time in the Middle East region in 1908 and the first oil refinery was built in 1912.
"During the course of launching the museums, growing number of old and valuable buildings and installations were added to the list of suitable places for changing into oil industry museums so that nowadays establishing petroleum museums is underway in 24 different points across the country", Nematollahi noted.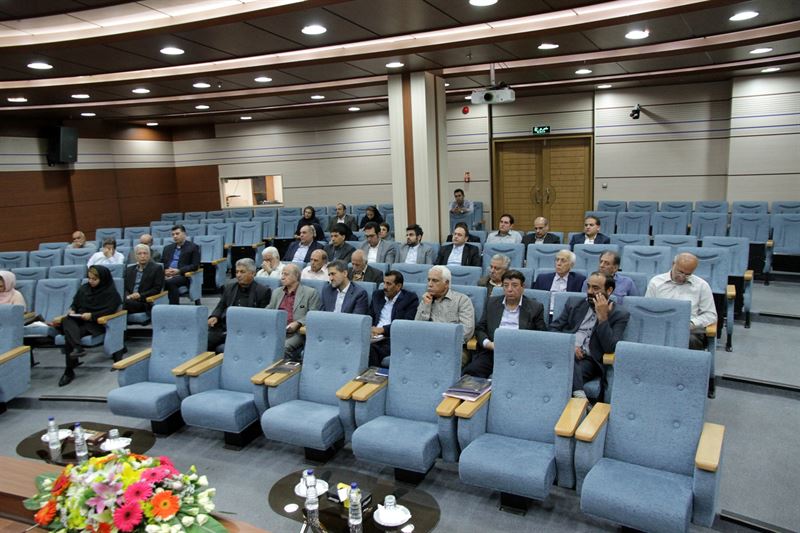 Iran's oil industry is 110 years old and now many of its old buildings and installations are of historical importance, even though, unfortunately, not enough attention has been paid to their preservation, director of petroleum museums noted, adding establishing petroleum museums in Masjed Soleyman, Abadan, Tehran, Kermanshah, Kerman, Mashhad, Sabsevar and Sari are our top priorities.
"Management of petroleum museums and documents center asks all oil veterans to help it in its efforts to collect and record oil industry documents", he told the gathering, noting "the petroleum museums management plans to identify valuable and old things whether they are buildings, installations, documents or objects."
Elsewhere in his remarks, he said: thus far as many as 104 oil industry monuments have been registered as national heritage and the number will rise definitely by identification of other places across the country.
According to him, the petroleum museums project intends to get people to know these treasures because many peoples don't know about these valuable historical installations and sites despite they live in the vicinity.
Iran's first petroleum museum was launched early 2017 on the venue of an old gas station in Abadan and director of petroleum museums is optimistic that the number of petroleum museums to increase to three before the end of this year by launching another museum at technical-vocational school of Abadan and changing Darwazeh Dowlat abandoned gas station to the first petroleum museum in the capital.