Kharg Island's Old Objects Are Transferred To Petroleum Museums
Sunday, June 10, 2018
More than 70 old objects, which have been identified by the identification and collecting group at Petroleum Museums And Documents Center, will be transferred to Tehran and Abadan petroleum museums for preservation.
These objects were identified during a recent visit by a group of identification experts of the Petroleum Museums to the Iranian Offshore Oil Company (IOOC) warehouses at Kharg Island, the main oil exports terminal in Iran.
According to the Fahime Mohebi, head of the identification group, these objects were recovered from among a pile of old and abandoned objects, of which drilling equipment, technical protection devices such as drills, centralizers, casing, wellhead equipment, Bingham pumps, warning signs, ampere meter devices, amplifiers, test gauges, air-breathing devices, types of leveling and canoe boats are the most important ones.
She added that some of these objects would be transferred to either Abadan or Tehran petroleum museums.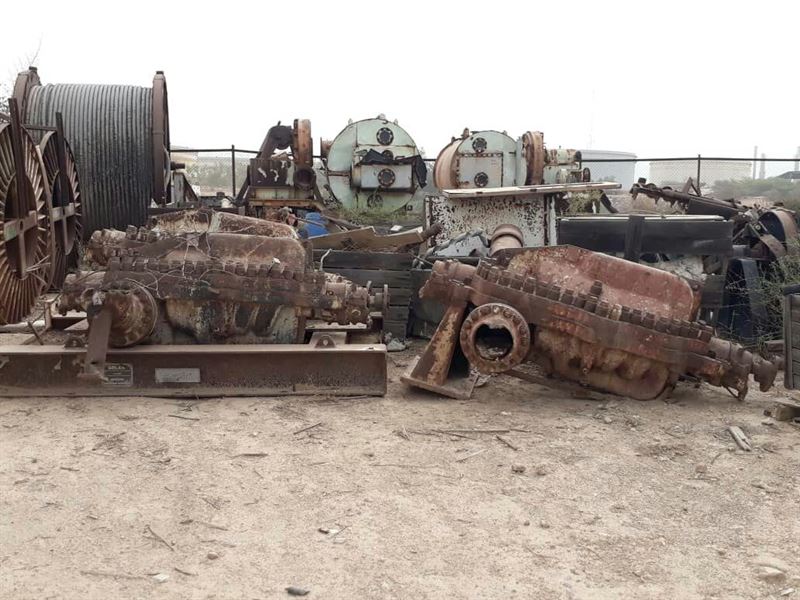 She further reported of finding very worthwhile documents regarding the history of the formation of the Iranian Offshore Oil Company (IOOC).
"There is no doubt that Petroleum Museums And Documents Center was not able to achieve its targets regarding preserving these historical documents without the support of oil industry staff", Mohebi said.
IOOC is one of the Petroleum Ministry's subsidiaries which has cooperated closely with Petroleum Museums And Documents Center since its establishment in 2014 to recover valuable old oil industry objects.
Since last year more than 120 objects have been recovered from the warehouses at Kharg island with enough value for transferring to petroleum museums.
Meanwhile, Mehrdad Rastyar, the warehouseman at Kharg island said: last year 50 old objects were identified and transferred to the petroleum museums of Abadan, Tehran, and Masjed Solyman and since the beginning of new Iranian calendar year on 21st March 2018, 70 other objects have been identified that are going to be transferred to Abadan and Tehran petroleum museums depending on the experts views.
According to him, the main items include technical protection, drilling equipment, and other valuable old objects at the Kharg island warehouses.
Head of oil industry objects division at Petroleum Museums And Documents Center appreciated Mr. Rastyar for his contribution to recovering historical objects.